"Night Air" – one of the most mesmerising and soulful records of the past 12 months (and last week's Jam Hot) comes courtesy of 27 year old singer/songwriter Jamie Woon.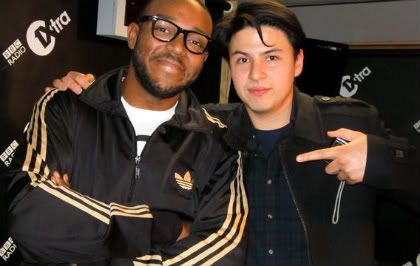 Find out more about him & hear the exclusive live version of "Night Air"
In a nutshell:
Jamie Woon is from New Malden in Surrey and is the son of Scottish session singing legend Mae McKenna who sang backing vocals for the likes of Bjork, Michael Jackson and Kylie Minogue…
He sites James Blake, Thom Yorke/Radiohead, Jamie Liddell, Sade, Santana & Me'Shell Ndegeocello as influences…
He first came to my attention when Burial remixed one of his earlier singles "Wayfaring Stranger" – the pair have since collaborated on his current release "Night Air" with Burial contributing percussion elements to the track.
He's signed to Polydor records – home of La Roux, Take That, Ellie Goulding and Snoop Dogg to name a few
The vinyl was released on 11th October however you'll have to wait until mid-November for the download & video. In the meanwhile, here's the live performance of "Night Air" that Jamie did on my show. The music you're going to hear is all Jamie – only accompanied by his loop station & a Kaoss pad.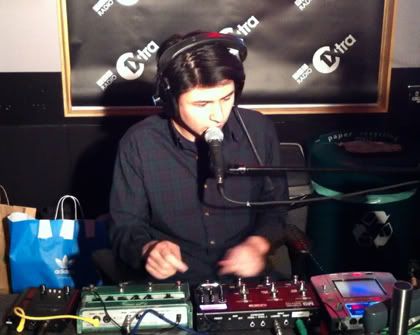 Audio clip: Adobe Flash Player (version 9 or above) is required to play this audio clip. Download the latest version here. You also need to have JavaScript enabled in your browser.